Surgery
The Ottawa Veterinary Emergency and Specialty Hospital is proud to offer specialized surgical services. Dr. Hélène Le Pommellet is currently accepting referrals, and we offer surgical and consultation services four days a week. Please reach out to our surgery team for more information.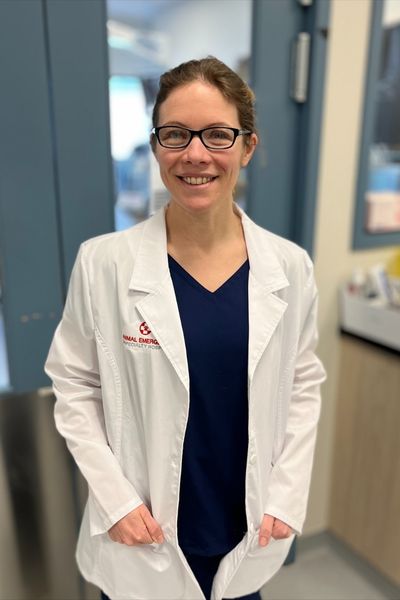 Dr Hélène Le Pommellet
Specialty Veterinary Surgery Service
Dr. Le Pommellet passed the American College of Veterinary Surgery Boards in 2018 and she has been working as a small animal surgeon in the South of France for 3.5 years before working for 1 year as a surgery instructor for Novetech Surgery teaching surgical techniques in France, Italy, Portugal and in the UK.
Dr. Le Pommellet loves everything about surgery. Her favourite interests are in traumatology, wound management, skin reconstruction, oncology surgery, neurology surgery and thoracic surgery. Dr. Le Pommellet's goal is to provide the most appropriate care to fit the needs of her patients and their families, in the most compassionate way.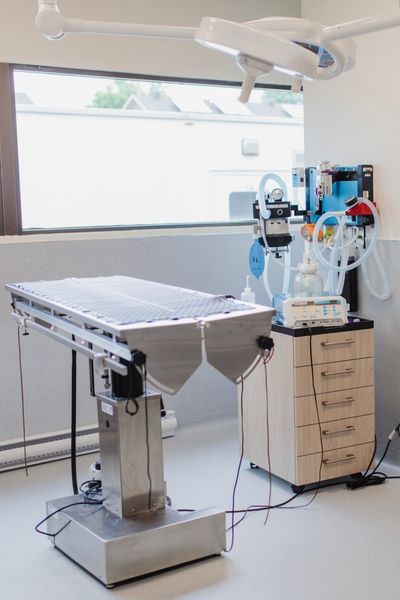 Procedures and Surgeries
Dr Hélène Le Pommellet has the expertise to perform orthopaedic surgery (TPLO: the most frequently performed surgery by Dr Hélène Le Pommellet, arthroscopy, fractures, TPO, angular deformity correction…), neurosurgery and soft tissue surgery (oncologic, cardiac, pulmonary, endocrine, digestive and urinary). See our entire Surgical list below :
Orthopaedic surgery
Fractures (all size, all types)
CCL surgery (TPLO, Lateral fabellar suture)
Medial/lateral patellar luxation
FHO
Medical management of osteoarthritis in dogs

Angular limb deformity correction
Soft tissue surgery
Head & neck surgeries

Brachycephalic syndrome in dogs
Laryngeal paralysis in dogs
Salivary mucocele in dogs
Parathyroid and Thyroid surgeries
Oncology
Large masse removal (chest wall, Sarcoma, limb amputation, brain tumor…) (tumor excision and reconstruction/skin plasty)
Abdominal surgeries
Digestive: Enterotomy, enterectomy, Gastropexy
Urinary: Nephrectomy, cystotomy, cystectomy, SUBs…
Splenectomy
Migrating foreign bodies
Cholecystectomy
Adrenalectomy

Perineal hernia in dogs
Thoracic surgeries
Lung Lobectomy
Vascular ring abnormality, PDA
Pericardectomy
Sternotomy
Chest wall resection
Chylothorax

Migrating foreign bodies
Neurology
(herniated disc, fractures / vertebral dislocation, intracranial tumor)
Referral Form
'*' indicates mandatory field
Please download the documents related to your pet's health.