Canadian Animal Blood Bank
The Canadian Animal Blood Bank (CABB) is a non-profit organization supported by the Manitoba Veterinary Medical Association and Red River College in Winnipeg, Manitoba. CABB is dedicated to improving veterinary care by providing blood products to animals that require transfusion therapy as part of their treatment.
"We would love to have every dog as a donor, but for their sake, we select them."
Information for donors
The criteria for your dog to be selected :
Calm temperament as dogs must remain still for 5 minutes with modest restraint and without sedation
Judged healthy and suitable by your vet
Weigh at least 25 kg (55 lbs) on a lean body mass basis
Be between 1 and 8 years old – donors are retired at 10 years old
Vaccinations must be up to date
Heartworm tested and on preventative medication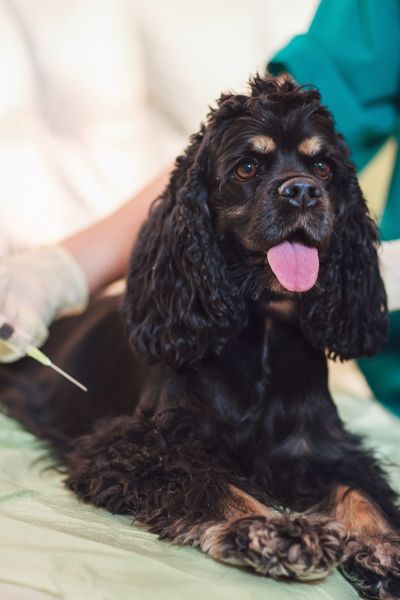 Information for volunteers
Anyone can volunteer for any donor event, but we particularly welcome secondary and post-secondary students and veterinary professionals.