Dr Maya Popovic
DVM, DÉS, BSc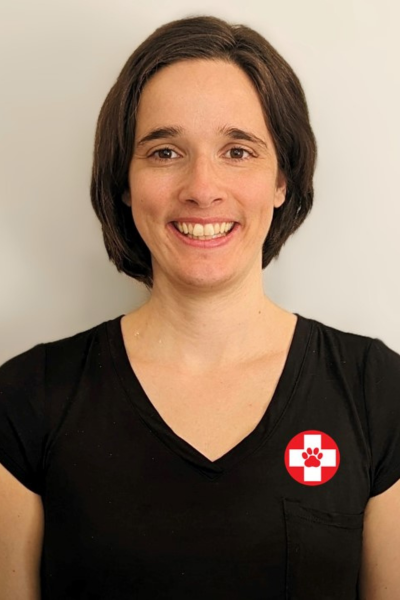 We are pleased to announce the arrival of Dr. Maya Popovic, who will be providing OAESH clients with dentistry and oral surgery services. Dr. Popovic grew up near Toronto and obtained her doctor of veterinary medicine degree from the Ontario Veterinary College in 2011, moving to Ottawa soon after graduation. After getting a taste for dentistry at her first job at Carling Animal Hospital, she continued to develop her GP dentistry skills at Liston Animal Hospital in Kanata. This was followed by 5 years at Bytown Cat Hospital, where Dr. Popovic  honed her skills in feline medicine and general feline dentistry. 
Over her years in general practice, Dr. Popovic attended many dentistry courses including the yearly Veterinary Dental Forum. In August 2020, she made the jump into a dentistry and oral surgery residency at the University of Montréal under the supervision of Dr. Yvan Dumais, moving with her family to pursue this passion. Dr. Popovic will successfully complete a postgraduate diploma (DÉS) in veterinary dentistry in August 2023, moving to Ottawa soon after.
Despite the AVDC advocating for yearly dental prophylaxis, periodontal disease is one of the most common diseases of companion animals. Unfortunately, full or near-full mouth extractions is commonly pursued given the severity of periodontal disease present in pets by the time of referral. Although Dr. Popovic looks forward to relieving this painful condition using dental prophylaxis, advanced periodontal therapies, and extractions as appropriate, she also hopes to improve client and veterinary education on the value of daily home care in preventing periodontal disease and its sequelae.
Dr. Popovic has additional interests in root canal treatment for endodontically compromised teeth, given its utility as a less invasive treatment option compared to extraction, where appropriate. During her residency program, she enjoyed performing prosthodontic crown treatments to aid the working dog population, servicing law enforcement agencies across Ontario, Quebec, and the Maritimes. Lastly, Dr. Popovic looks forward to offering oral surgical procedures such as maxillectomy/mandibulectomy for the treatment of oral tumors, congenital and acquired palatal defect repairs, and fracture fixation in the maxillofacial region.
Outside of the hospital, Dr. Popovic plays ultimate frisbee competitively at national and international levels, and recreationally with her partner Stephan. Their 4-year-old son Malcolm is extremely excited to be starting kindergarten this year, and is a great helper with the family cat, Scourge. Dr. Popovic also loves volleyball, soccer, alpine and Nordic skiing, traveling, and all things food. 
Dr. Popovic is thrilled to finally return to Ottawa and with the help of her fabulous staff, looks forward to offering high quality veterinary dental care to OAESH clients in both English and French. Please join us in welcoming her to the OAESH family. She will be arriving in October 2023 and we will inform our team and partners on her arrival, and the exact date she will begin seeing patients.