Dr Hélène Le Pommellet
DMV, MSc, Dipl. ACVS (SA)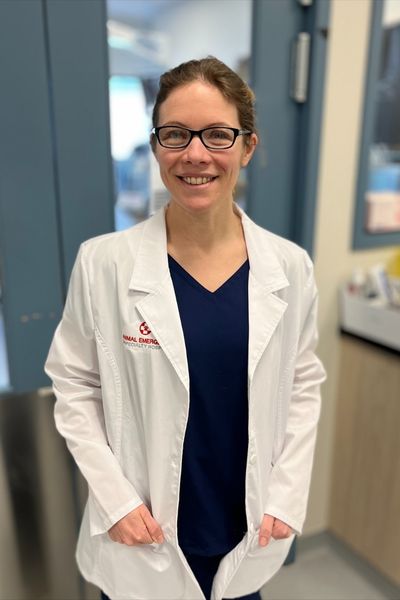 Dr. Hélène Le Pommellet hails from France and obtained her veterinary degree from the University of Nantes (France) in 2008, followed by a rotating internship. She started her surgical training in Canada with a surgical internship at the DMV Centre in Montreal. She went back to France for 3 years to work 1 year in a referral center as a surgery assistant, and 2 years as a surgery instructor at the University of Nantes before pursuing her surgery specialization in the USA with a clinical fellowship at Michigan State University, followed by a 3 year surgery residency program at the Ohio State University.
She graduated with a Master's Degree from the Ohio State University working on pediatric osteosarcoma with Dr. Ryan D. Roberts (MD, PhD) at Nationwide Children's Hospital in Columbus (OH) in 2017. They were the recipient of the Animal Cancer Foundation comparative oncology grant in 2015.
Dr. Le Pommellet passed the American College of Veterinary Surgery Boards in 2018 and she had been working as a small animal surgeon in the South of France for 3.5 years, before working for 1 year as a surgery instructor with Novetech Surgery teaching surgical techniques in France, Italy, Portugal and in the UK.
Dr. Le Pommellet loves everything about surgery. Her favourite interests are in traumatology, wound management, skin reconstruction, oncology surgery, neurology surgery and thoracic surgery. Dr. Le Pommellet's goal is to provide the most appropriate care to fit the needs of her patients and their families, in the most compassionate way.