Dr Charles Boisclair
DVM, MSc, Dipl. ACVIM (oncology)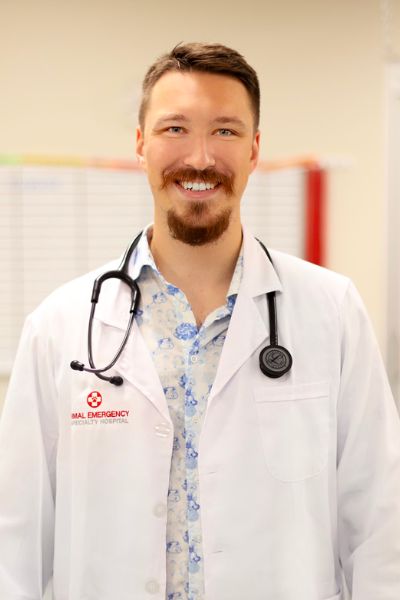 Ottawa Veterinarian Dr. Charles Boisclair graduated from Montreal University in 2016. He subsequently completed a rotating internship in 2017 at DMV Lachine, a private practice in Montreal. Afterward, he underwent his specialty internship at Guelph University in 2018, where he was in charge of the radiation therapy service. Following this internship, Charles moved to Saskatoon in Saskatchewan to pursue his residency to become a medical oncologist at the University of Saskatchewan, which was completed in July 2021.
Dr. Boisclair's primary aim is to provide an empathetic and honest relationship with his clients in order to provide personalized care and treatment options to serve the best interests of both the pet owners and their animals. In that regard, Charles has a genuine interest in integrative medicine.
When not at the hospital, Dr. Boisclair has several other passions including, but not limited to music, arts, hockey (hard core habs fan), fitness, nature, environmental issue and spirituality.